TKT Plotter
The UWP (Ultra Wide Printer) DOT plotter series from tktbrainpower includes the ultimate in inkjet technology electronics, software control and cutting-edge long-lasting distinguished European design.
Plug&Print
One step auto-install function for small groups or individual users.
GroupManager
Network and FTP printing queues with extended multiple functions.
High Precision Speed Printing
Two (2) or four (4) inkjet printing heads. Is ideal for dimensional control & cutting quality control.
Ink Jet Cleaning & Parking zone
20 cm

CAD suitable systems: Assyst, Astor, Bullmer, Commtese, FK, Gerber, Inventex, Kuris, Lectra, Morgan, Novo Cad, Optitex, Orox, PAD, Pathfinder, PolyPattern, Rus Cad, Stylecad, Vetigraph, WEAR cadfè, etc.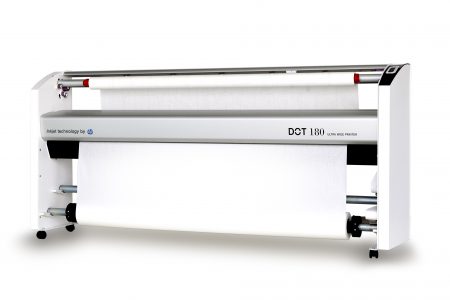 Power consumption 70W
Power supply 100-260 V auto switch
Interface USB 2.0 / Lan
Inkjet technology HP 1645 or compatible | Xaar
Inkjet heads HP 1 / 2 / 3 / 4 | Xaar
For plotter papers Starting at 20 gr/m2
Noise level < 40 dB
File formats accepted HPGL / HPGL2 / ISO / AAMA-ASTM
Software requirements Windows 10, 8, 7, Vista 32 bit / 64bit
Package dimensions (mm) 2620 x 640 x 556
Weight 123 kg
Movable on wheels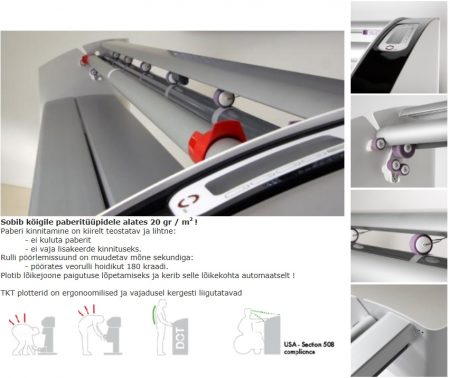 The ergonomics and the extremely user-friendly operation represent a new standard which are not previously encountered in conventional designs. The DOT Series allow users to operate the large format plotter (UWP) after a very short training phase. Due to the low energy consumption, silent operation and integrated quick and easy front loading system, the DOT series plotters are ideal for factory and office environments, requiring less space and electricity.
 Ask fot more information:
[contact-form-7 404 "Not Found"]