Manual length measuring stop PR-1
Is designed for fast and accurate length determination of the cut profile (e.g., pipes, rail, boxes, etc.),
equipped with a manual detent. The positioners are installed on a table with equipped tabletop.
Main advantages:
– Fast and easy movement of the detent mounted on an aluminum rail.
– Ability to set the stop in any position with the lever.
– Operating length up to 6 m (optional). Price for 3m length.
– All components are protected against filings.
– Lightweight and durable construction might be placed on the table surface.
– PR-1 – an electronic display which measures using a magnetic line, the measurement accuracy of 0.1 mm.
Category:
Blinds cutting tables
Product Inquiry Form
[contact-form-7 404 "Not Found"]
Next Product: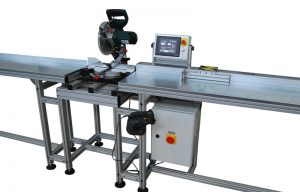 Automatic measuring stop- PA-1-3
Previous Product: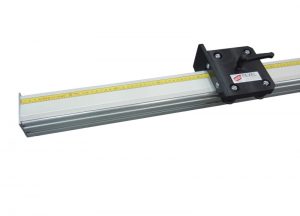 Manual length measuring stop PR-2